Tax Refund Check Cashing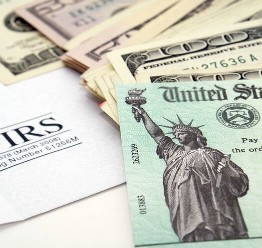 Where Can I Cash My Tax Refund Check?
United Check Cashing serves residents of the tri-state area with multiple locations that can quickly convert your tax refund check into cash. Simply provide one of our associates with your tax refund check and a valid state ID. We will charge a very small fee to process the check. That's it! Collect your cash and be on your way.
We process tax refund checks quickly and our Philadelphia location is open 24 hours, 7 days a week! No appointment necessary! Whether you live or work in the Philadelphia area or are just passing through, it's fast and easy to get access to your tax refund whenever you need it with My United Check Cashing.
My United Check Cashing cashes a variety of checks including payroll, government, tax refunds, insurance, commercial and more. No bank account is required and our rates are very reasonable.
If you have any questions or concerns, please contact us today for more information.