Lawsuit Settlement Check Cashing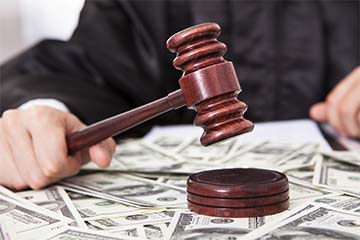 Have you recently settled a lawsuit and received a large sum of money that needs to be cashed? United Check Cashing provides you with fast, convenient lawsuit settlement check cashing and can put cash in your hands now.
United Check Cashing is happy to offer this convenient service 24/7. With our incredibly low rates, you'll always receive the most money.
How To Cash A Lawsuit Settlement Check
1. Visit United Check Cashing at 1123 S Broad St, Philadelphia, PA.
2. Provide one of our associates with your check and valid photo ID.
3. Get your cash without any holds!
After the strife of dealing with a lawsuit, you want to obtain the money from your settlement check without a hassle. Unlike banks, United Check Cashing is open 24 hours a day, 7 days a week, so you can access your settlement money when you need it. Bring your check and photo ID to any of our three locations to cash settlement checks any day, any time.